Meet Our Asian Art Specialist
---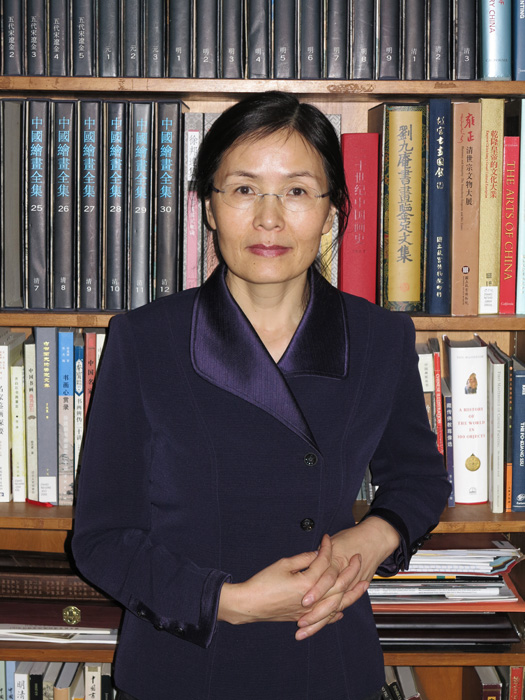 WEI YANG ART provides high quality professional services you deserve from a professional. We don't claim to be experts of all Asian art forms; however, by possessing a set of trained research skills, especially a few Asian languages, we have the ability to research your Asian art work in its historical and cultural contexts and provide you with sound professional guidance. We pledged to find answers to your questions and present our findings to you in a professional manner. Our comments on your art work are always supported by evidence & facts.
Dr. Wei Yang is a Chinese art specialist with a Ph.D. in Chinese art and Tibetan Art. She is also a certified Fine and Decorative Art Appraiser and an Accredited Senior Appraiser (ASA) of Asian Art designated by American Society of Appraisers. With a B.A. in art history and M.A. degree in Buddhist art, Dr. Yang has been studying all forms of Asian art for over 25 years. Her doctorial training in Chinese Art, with a concentration on Chinese painting and calligraphy, especially her extensive field trips to Asia, enable her to have much needed hand-on experience with Asian Art. Dr. Yang consults and appraises Chinese painting and calligraphy, ceramics, decorative arts, antique furniture, textiles, wood/ivory carvings and scholarly objects (ink stones, brush holders, etc.). Art works from China's close neighbors, such as Japan, Korea, India, Mongolia, Cambodia, Thailand and Central Asia, always fascinate her research imagination.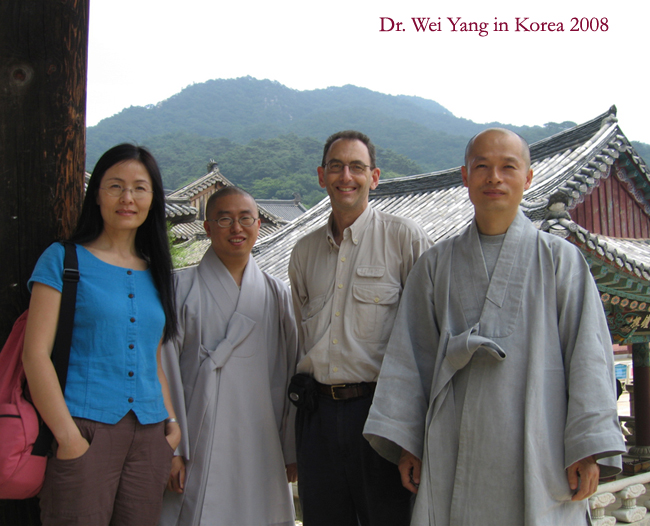 Dr. Yang has had a long and successful career in teaching Chinese art and connoisseurship. For almost 30 years, Wei Yang has been educating the public about Chinese art. For many years she ran the education division at the Dunhuang Research Academy (Mogao Caves) in Dunhuang (Gansu, China), the largest repository of Buddhist art in the world. Subsequently she moved to the U.S. and earned a B.A. degree in art history and a M.A. degree in Buddhist Art at Smith College (Northampton, MA), and completed a Ph.D. degree in Chinese art and Tibetan art at Northwestern University (Evanston, IL) in 2005. Before she started her own Asian art consulting & appraisal company, WEI YANG ART, she held the position of Chinese Art Bibliographer at the Marquand Art Library, Princeton University for three years. In order to give proper advice on the conservation of Chinese paintings on silk and paper, in 2011, Dr. Yang earned a certificate of Chinese Painting & Calligraphy Mounting & Restoration from the Academy of Fine Art Mounting in Jinan, China.
Dr. Yang has never stopped sharpening her consulting & appraisal skills. In order to serve the public to the best of her abilities, Dr. Yang dedicated herself to the study of the Principles of Valuation by attending professional educational programs. She earned a certificate of Fine and Decorative Art Appraisal from Pratt Institute in New York in 2009. She successfully completed the four courses for Personal Property Valuation jointly offered by American Society of Appraisers (ASA) and Pratt Institute. She passed the Uniform Standards of Professional Appraisal Practice (USPAP) exam administrated by the Appraisal Foundation, an organization authorized by the U.S. Congress as the source of appraisal standards and appraisal qualifications, and the code of ethics exam required by the American Society of Appraisers. She was designated as an Accredited Senior Appraiser (ASA) of Asian art by American Society of Appraisers. As a Chinese art historian appraiser, she complies with the Uniform Standards of Professional Appraisal Practice (USPAP) in her research & report preparation and conforms to the Code of Ethics in her practice. She limits her practice largely to the areas in which she is qualified, by dint of her Ph.D., M.A. and her research experience: Asian Art, Chinese art, Buddhist art and Tibetan art.
Dr. Yang is an independent scholar and Chinese art connoisseur. As an academic, she has committed herself to all forms of Asian artistic traditions. Helping others understand and appreciate Asian Art, particularly Chinese art, is her mission. In order to provide her clients with needed information and adequate advice, Dr. Yang has been a dedicated student of Asian art aesthetics, art market economics, tax laws, art laws, especially new rules and regulations on art. Her special abilities in reading, speaking, and writing several Asian languages (Chinese, both classical and modern, Japanese, and some Tibetan) enable Dr. Yang to conduct research in different historical and cultural contexts in order to form her professional opinion. Dr. Yang guarantees that her clients are offered professional consulting and appraisal services of the highest quality.
---
Understanding Art Consulting & Appraisal Services
No matter what your situation are or particular needs you have, you are not alone, because you have the most qualified professional on your side. With our academic and professional credentials unmatched in the field, we are committed to a thorough investigation of your art work, large or small, before we express our opinions. We consider every art object an individual work of art.
We consider and share information critical to the realization of your goals. By offering three different levels of appraisal (Restricted-Use, Summary and Self-Contained), we strive to help you meet your needs at the minimum cost. Whether your needs are general consultation for acquisition or disposition, contemplation of sale or purchase, insurance coverage or claims, tax-related affairs, such as income tax deduction for charitable donation, estate planning or distribution, pre-nuptial agreement, dissolution of marriage or business, or bankruptcy, you can count on us to make a clear, professional presentation on your behalf.
The appraisal report prepared by our art specialists are based on evidence and facts. Ranging from identification, visual analysis, market interpretation to marketing strategies, our appraisal report will equip you with our expert knowledge of your art work and its maket potential, and prepare you for a persuasive conversation between you and the interested parties, whether they are buyers, agents, or insurance professionals. If you are considering a sale, a well-researched appraisal report will inform you, educate you, and help you approach the most appropriate market place with the knowledge of an insider. Our target market analysis is of particular importance if you have limited knowledge of th art market.
We aim to provide you with the best professional art consultation and art appraisal services.
---
The Merits of Our Art Appraisals
We are dedicated art appraisers, working exclusively for you. The art appraisal report prepared by our art specialists will provide all the information you need to achieve your goals.
Our art appraisal reports will provide you with the crucial information you need to make an informed decision. Every work of art is unique and irreplaceable. For insurance purposes, for example, a well-prepared value statementt will allow you and your insurance agent to take precautions to prevent or minimize loss. Our expertise, scholarly research on your property, and professional presentation of our value conclusion will explain why your art work is unique and how it should be protected and preseved properly.
Our consultation appraisal for acquisition (purchase) will equip you with knowledge of the sophisticated art market. Iinspiring works of Chinese art have an aesthetic quality and a history that are difficult even for Ph.D.'s to appreciate and explain. In addition, the art market is quite unlike the real estate market, in that it can be mysterious, difficult to learn about, and subject to significant fluctuation. Our art experts will serve as an extra pair of expert eyes on your behalf and help you build up a first-class art collection.
Our consultation appraisal for disposition (sale) prepared by our art specialist (Ph. D. in Chinese Art and Tibetan Art) will allow you to present your art object to auction houses, buyers, or dealers with an expert's knowledge and confidence. We don't want you to be overwhelmed by dealers or agents who might not take the time to explain unfamiliar terminology from the world of Asian aesthetics and modern auction sales. We want to prepare you well so that you can negotiate from a position of strength. A knowledgeable owner stands a much better chance of profit.
A well-researched art appraisal opens new opportunities. Many people assume that an auction house will always offer the best value for their object, but that is often not true. You need to consider (and understand) the criteria for the auction appeal of your art work, an adjusted value estimate, the calculation of insurance costs, fees for catalog illustrations, buy-back reserve fees, and other extra charges and conditions typically subtracted from the hammer price of an auction sale. A professional art appraisal alerts you to these possible charges in clear language and also helps you think creatively about other options, including museum donation, gift to charity, self-marketing, and other measures that can help reduce your financial burden (cost, tax, fees or commissions).
Our appraisal for tax-related purposes (charitable contribution, capital gain tax, or estate tax) will provide the support you need to claim a qualified tax deduction.We are not tax advisors, but we can help you understand IRS's tax regulations for qualified appraisal and prepare an appraisal appropriate to your needs. We are "Qualified art appraisers" for IRS appraisals. IRS rules are beomcing more complex, we will do everything possible to understand your needs and work diligently to help you make a strong & proper presentation. We are on your side from the beginning to the end.
Our appraisal for pre-nuptial agreement or dissolution of marriage will ease your anxiety in dealing with complex situations. We will follow your instructions, act on your behalf, pay attention to details, and help resolve questions to the best of our ability.
Our appraisal for bankruptcy (forced liquidation, orderly liquidation or salvage/scrap) will allow you to stand firmly on your feet and make a convincing argument. An appraisal supported by facts and solid evidence prepared by a qualified professional often build the strongest possible argument.
If you are looking for quality Asian art appraisal, please Contact Us, or call us at (609) 688-6891.
---